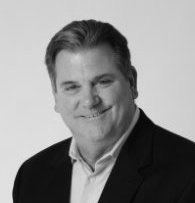 Creative Realities is a solutions provider heavily focused on retail, an industry that has been pretty much shuttered in the United States and everywhere other than Sweden because of COVID-19.
These are rough times for store operators for the people who run them, the people who work in them, and the industries that support retail, like digital signage.
While CRI's CEO Rick Mills agrees it's a dark period, he also has a lot of optimism - particularly for the retailers who have the fundamentals to be around when doors are allowed open again, and for service providers who have the tools and know-how to help address what will be new norms.
Mills and I chatted last week about what CRI is doing, as well as about new pandemic-focused tools like thermal sensing screens that his company has started marketing. We spoke, as well, about his company's outlook, including thoughts of acquiring one or several of the companies who are competitors right now, but might not come out of this situation in one piece.
Subscribe to this podcast: iTunes * Google Play * RSS