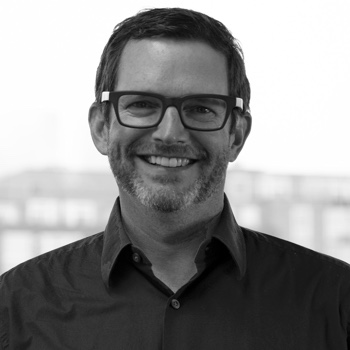 In an industry that has, for years, had people endlessly blabbering away about how Content Is King - my God that's clever! - it's amazing to me how I can count the number of pure-play digital signage creative shops on one hand.
MicroGigantic is one of those rare shops - a Minneapolis, Minnesota-based boutique agency that does visual storytelling for brands - whether that's retail or corporate.
The company's roots are with one of the biggest brands in the Twin Cities - the mass merchandising retailer Target. Mark Bennett managed the Media Production group at Target - and a big part of that was feeding the many screens sprinkled around the huge stores.
It was a great gig, Bennett says, but he got the seven-year itch to go out on his own, and started MicroGigantic knowing there wasn't a lot of competition for what he wanted to do.
His team does retail, but the real growth these days is for work in areas like corporate - with companies looking to make visual statements about what they do, and what they're about.
Subscribe to this podcast: iTunes * Google Play * RSS