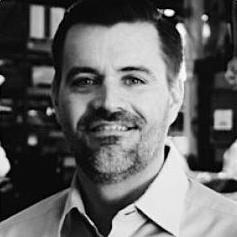 The 16:9 PODCAST IS SPONSORED BY SCREENFEED - DIGITAL SIGNAGE CONTENT
I love kiosks when they serve a real purpose - making it faster, better and easier to do something.
Olea Kiosks does just that - making high-utility but also good looking kiosks that exist to make something easier - like speeding you through an airport or checking in at a hotel or health care facility.
The company started decades ago as a moonlighting woodwork shop, through Frank Olea's grandfather. It grew into a thriving business doing a ton of work on trade show exhibits. Over time, those exhibits added more and more technology, and gave Olea a lot of direct experience with electronics and software.
Now the company is squarely in the kiosk business - with standard lines and a fair amount of custom work.
Olea grew up in the family business and eventually took over as CEO. We spoke recently about what his company is doing, the challenges presented by a pandemic, and how even when touching things can seem scary, a kiosk makes more sense than one to one contact with people you don't know are healthy or contagious.
Subscribe to this podcast: iTunes * Google Play * RSS